A big thanks to our sponsors, without their support, SIDELINES would not be possible. If you are interested in sponsoring SIDELINES, call us on 901-606-1929. Duncan Williams Asset Management was created to meet the needs of individual investors, business owners and foundations. We believe in integrity, intelligence and independence, and we provide our clients with individualized plans to meet their financial goals. Just as importantly, we believe in being invested in our community and encouraging others to do the same. Serve our clients. Improve our community. That's our mission and our promise. Duncan Williams Asset Management uses in-depth analysis to customize a financial plan for each of its diverse clients.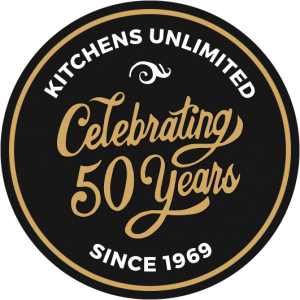 Since 1969, Kitchens Unlimited has been in the same location at 3550 Summer Avenue in Memphis, Tennessee, providing the Mid- South area with expert design services and installation for kitchens and baths. We are a licensed general contractor in the state of Tennessee specializing in "under roof" remodels as well as being a partner with architects, designers and other contractors and builders to be part of their building team for new home construction.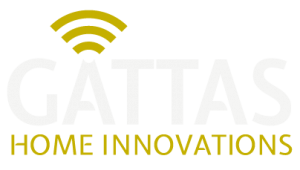 Your Home Technology Experts! As fast as technology advances, it is easy to say that it is hard to keep up. Even more difficult is trying to set everything up by yourself. Instead of going through the hassle and frustrations, let Gattas Home Innovations be your easy solution.

Tom Martin's Inc. has sat on the corner of South Third Street and G.E. Patterson since 1960, where Tom Martin Sr. opened it. Tom Martin's is an auto body repair shop that fixes anything from major wrecks to small dents, scratches, convertible tops and interiors, as well as minor mechanical work. Tom has quality employees who get the job done right. Address: 540 S B.B. King Blvd, Memphis, TN 38126 CELL: (901) 525-7406

At Home Memphis Mid South magazine is a lifestyle publication featuring everything for you, your lifestyle and your home. From décor, design, fashion and beauty to cuisine, entertaining, travel and health, At Home Memphis & Mid South combines the finer points of life into one elegant package. Find At Home Memphis Mid South on newsstands across the Mid South as well as in many gift shops, doctors' offices, hotels and B&B's throughout the Mid South.
We don't just say we care, we show we care.
At OrthoOne, that's the motto we live by. We place an emphasis on seeing our patients as quickly as possible, without sacrificing quality in the care that each patient deserves. Our experienced orthopedic physicians, all of whom are surgeons, display a genuine interest in your personal health. A concern for your time and a friendly, skilled staff are what you can expect every time you visit one of our offices.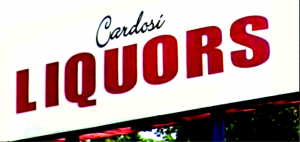 Cardosi Liquors – we are dedicated to providing superior customer service, the best selection of wines and liquors, and always-competitive pricing. Cardosi has liquor in front, cold beer on the side, open every day 9:00 – 11:00. Conveniently located at 3327 Jackson Ave, Memphis, TN 38122

Rocky's Alterations provides a well established alteration service in Memphis, TN, who has been in operation since 1998.  Whether you need that vintage wedding dress altered, several pairs of slacks shortened or that special designer jacket alter for a custom fit in Memphis, TN, call on Rocky's Alterations, we look forward to serving you.

Pimentos Kitchen + Market is part of something bigger, and to understand who we are, you need to know our story:
Don and Trey Jordan started Holiday Deli & Ham over 25 years ago. They wanted to start a business where they could work together, father and son. They decided to create a place where you could share a meal with family and friends like you do at home for the holidays. They selected some of their favorite family recipes and Holiday Deli & Ham was born.  Fast forward to 2016, when Pimentos Kitchen + Market became more than an idea. Trey decided to continue offering the 3 main elements of Holiday but in a fresh, new way: great food, great people, great place. In October 2016, Pimentos Kitchen + Market opened its doors to the public lunch and dinner and the latest upgrade, local craft beers.

Mattei's Garage is a full service auto repair shop in Memphis, founded by Ralph Mattei in 1972. Mattei's is currently owned and operated by Ralph's nephew, Larry Cervetti. We offer complete service for most makes of foreign and domestic vehicles including Ford, GM, Chevrolet, Toyota and Honda. We also repair BMW, Mercedes, Volvo and other European automobiles. We would be pleased to hear from you! Please let us know what your needs and questions are, we will be more than happy to help with all your auto repairs and servicing in Memphis. Just call 901 683 3158 for your car repair or stop by at your earliest convenience.


Servicing Memphis and the Mid-South for over 20 years, Inman-Murphy Pest Control provides results that are fast, effective and guaranteed.
Inman-Murphy's pest control technicians receive extensive training and are certified in the pest control industry's latest equipment and treatment products enabling them to create a year-round pest control program to meet your unique needs. Inman-Murphy provides a full range of pest control services for Memphis homeowners and businesses — including removal of bees, wasp, ticks, bed bugs, ants, mice, Asian Lady Beetles, and more for residential or commercial.  If you have a pest, we have a solution.